Knowledge Base Help Center
Apple /// clock/calendar – kit installation
Apple 825-0737-A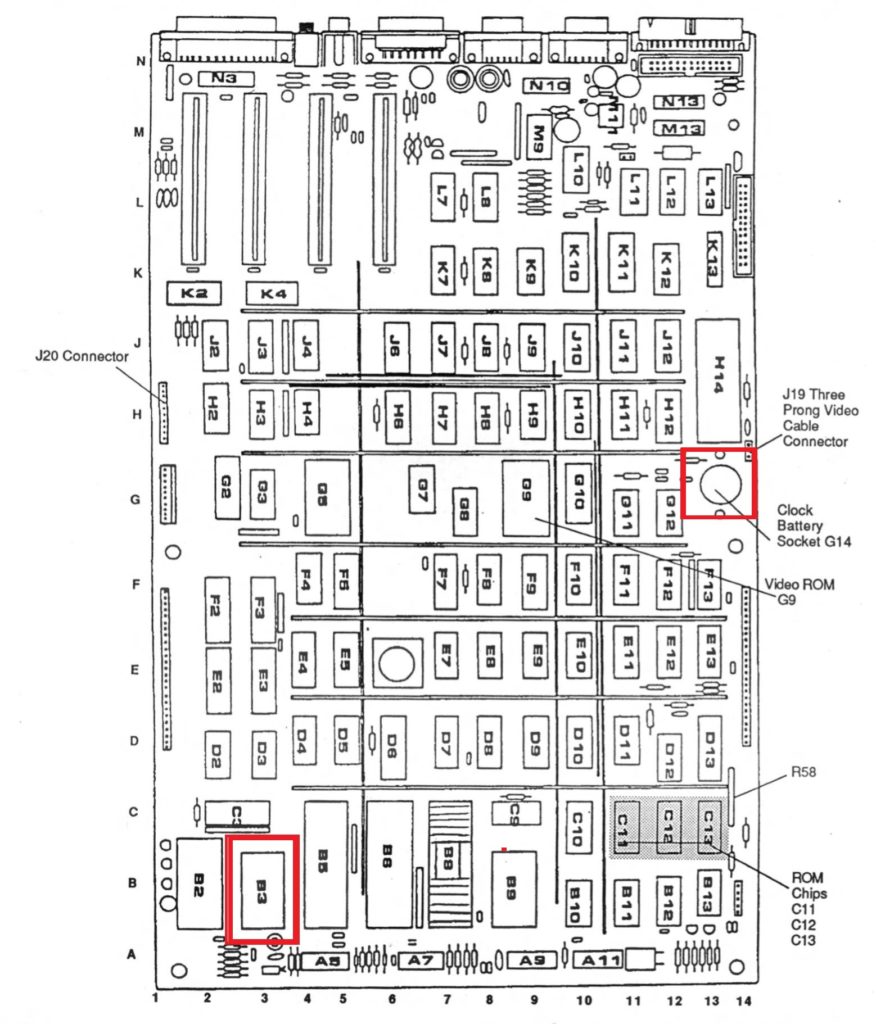 -Open and remove the top-case, installed cards, cables and whole motherboard.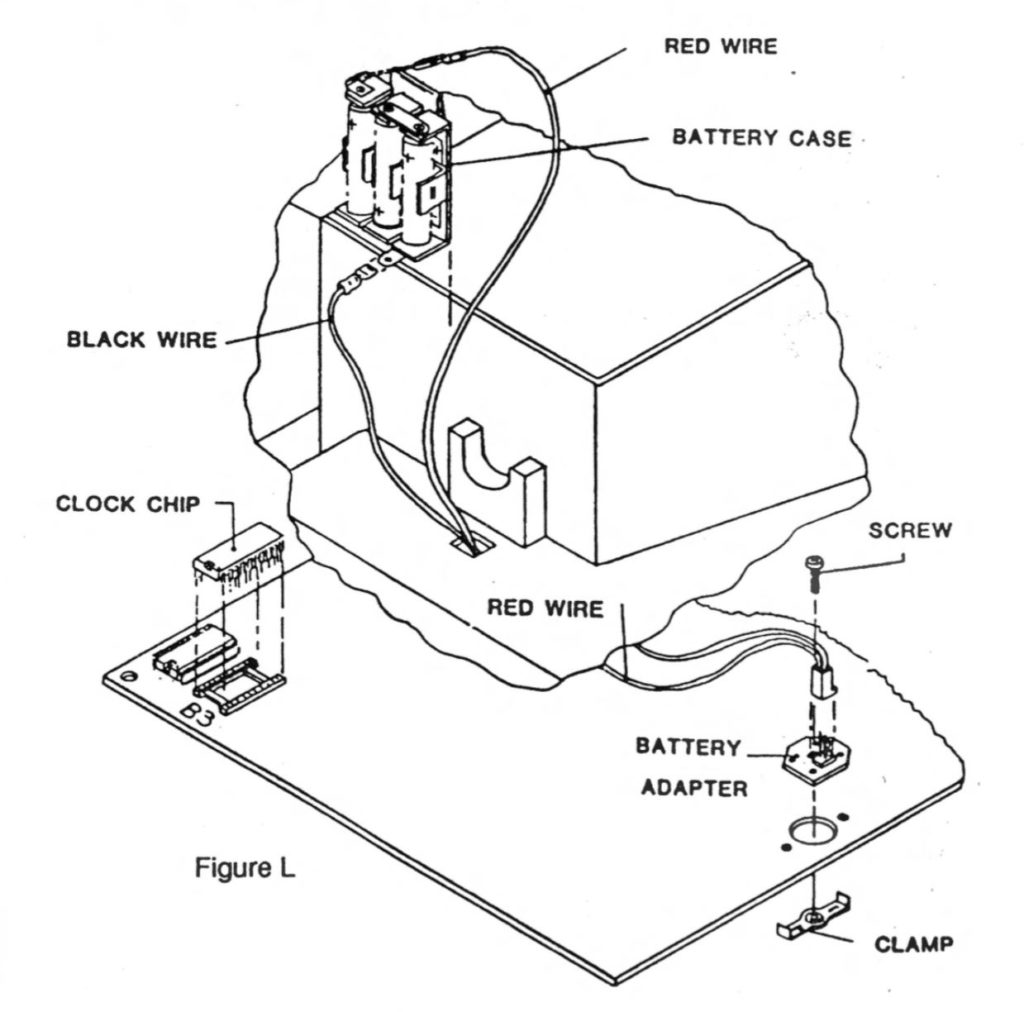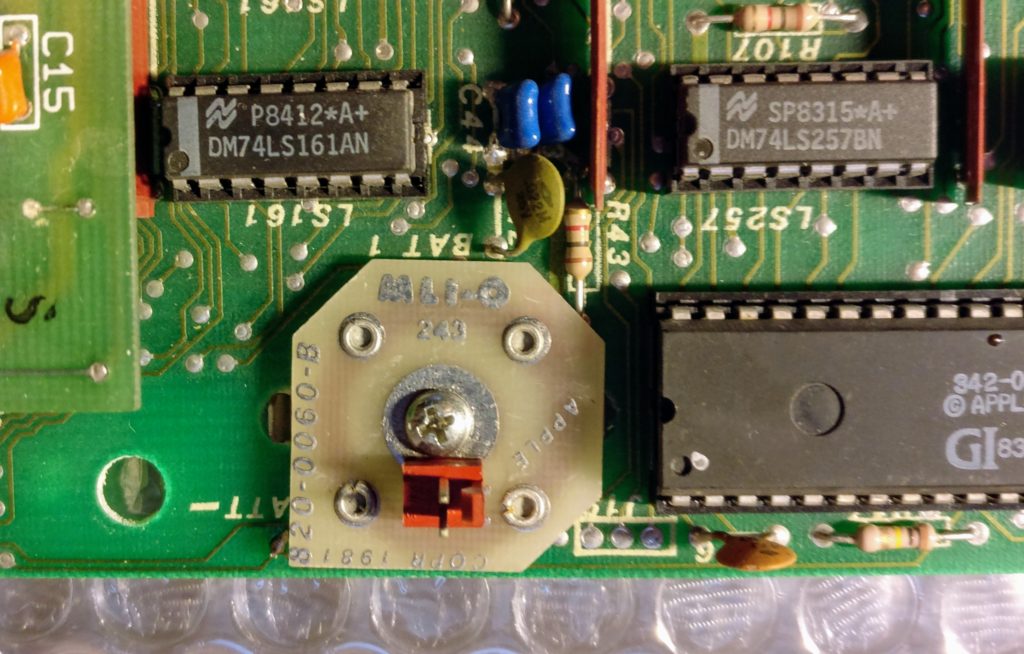 – Install the battery adapter using the clamp and a screw (mind the orientation) – thru the board in the socket hole reserved for it at G14 (See: Figure L and board diagram)
– Install the chip to location B3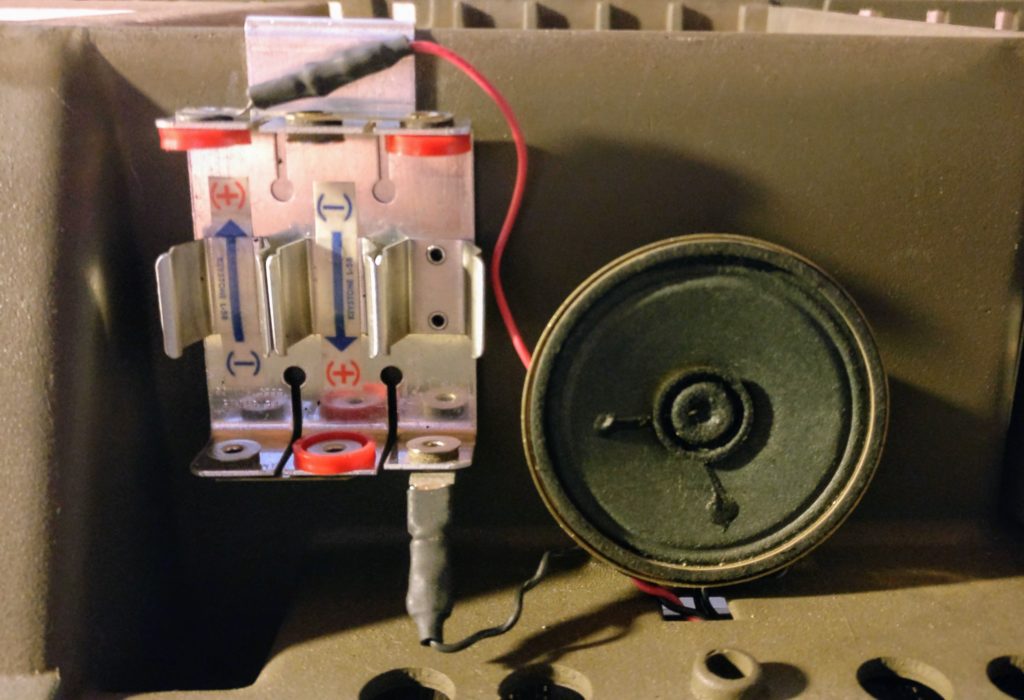 – Install the wiring thru the hole in metal casing close to speaker.
– Attach the wiring to the battery holder: red wire in top and black in bottom (see picture).
– Install the battery holder next to the speaker. 
– Install 3x AA sized batteries and mind the polarity  (red = positive, black = negative).